Green Leaf Black Heart →
SOTD: 'Green Leaf Black Heart' by Generationals I think the Generationals have a new EP called Medium Rarities. It's free and contains "2 remixes, 1 summer jam, and 1 new song". Download it …
Puzzle Pieces →
SOTD: 'Puzzle Pieces' by Saint Motel A jam for the hot weekend. Click on the downward arrow on the right side of the player to download. Have fun.
Heavy Sleep →
SOTD: 'Heavy Sleep' by Tasseomancy. Tasseomancy: "'Heavy Sleep' is about how terror is extracted from our daily anxieties," Sara Lightman explains. "[Then] manifests into something beautifully…
Bad Street →
SOTD: 'Bad Street' by Twin Sister. This is such a good, yet strange mix. It sounds like Yoko Ono is singing to one of Michael Jackson's lost beats. This is the first single off of Twin Sister's…
Far Away →
SOTD: 'Far Away' by Washed Out. You know, I'd been seeing this album cover all over the internet and it intrigued me. Although I honestly thought it was just more hipster art. (I mean come on,…the…
Lie Down In Darkness →
SOTD: 'Lie Down In Darkness' by Moby. Yesterday 'Lie Down In Darkness' was announced as the second single off of Destroyed. He had fans choose. Democratic. If you didn't know the premise of the…
Not Just An Intro →
SOTD: 'Not Just An Intro' by Roan. I'm trying to recall how I came across Roan, but I don't seem to remember. Perhaps his description of himself drew me in. He professes he's an electronic dairy…
Desire →
SOTD: 'Desire' by Anna Calvi I'd heard about Anna about a month ago. I didn't think much of her deep voice, until I saw this music video. Whoa. How is that roaring voice coming from a tiny woman?…
Calgary →
SOTD: 'Calgary' by Bon Iver. Oh my, oh my, oh my! Lovely, lovely, lovely. I don't think I've ever called anything a man has sung as 'lovely', but I can't help it with that kind of music video. …
Walking Phoenix →
SOTD: Walking Phoenix by The Young Rapscallions A mix between funk, blues, and punk, The Young Rapscallions are a young new band from Los Angeles. They famously feature Christopher…
County Line →
SOTD: County Line by Cass McCombs This is only the second single I've heard from him. Personally I like "Dreams ComeTrue Girl" a little better. I think it was simpler lyrics and chords that…
Dead Wrong →
SOTD: Dead Wrong by Hanni El Khatib Ever been shot or hit by a train? Then this was specially written for you, by Mr. El Khatib. Enjoy the vintage SF scenery from his latest music video. …
Moon River →
Song of the Day: Moon River, sung by Nacho Pérez This was honestly the only version of the song I knew until a couple of years ago. Then of course, I saw breakfast at Tiffany's and enjoyed…
Take A Vacation! →
SOTD: Take A Vacation! by The Young Veins I hope you're taking one this weekend. I sure as heck am.
3-Way →
I hope you've already seen this. If you haven't, you're welcome!
Koura →
SOTD: Koura by Peter Kirk I can only describe this as a medley of Bollywood beats with the happiness of a summer xylophone. (I'm getting good, huh?)
8 tags
7 tags
Happy Birthday Kirk
Happy 48th Birthday Kirk! I love you and you're the greatest guitar mentor. Catch his maturity on video here. 
14 tags
O Moon, Queen of Night on Earth
Jonathan Richman's new album comes out today! Here he is on Late Night with Jimmy Fallon last week performing "I was Dancing in the Lesbian Bar".
10 tags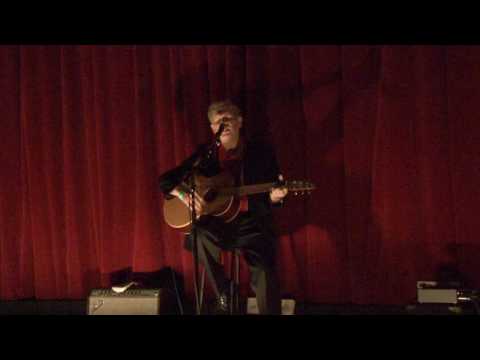 5 tags
5 tags
Hello World
Hello World, I am blogging for the first time in my life.  I decided to try this because I feel like know my life is about to change forever and I want to document it, in my own personal way.  You are along for the ride, but only if you wish because I've heard my writing is perplexing.  I am a young being who just moved to Los Angeles to fulfill my dream, though I cannot tell you what it is, and...